Whether you make plans and decisions aligned with the stars, like to know what's going on just for the tea, or are seeking to blame any shizzle on those pesky retrogrades, here are some key dates for astro-events in 2021 that you *need* to know about.
Mercury Retrogrades
Mercury is the planet of communication and travel, and it influences these areas of life, and rules over Virgo and Gemini to boot. Three or four times a year, Mercury goes retrograde. This has become the stuff of legends, when the world seems to lose its s**t and everyone blames everything on the damn retrograde.
When a planet goes retrograde, it appears to go backwards in the skies. It isn't real, though, it's just an optical illusion. In effect, it means Mercury's positive influence is reversed and therefore communications can easily go awry, technology plays up, and travel plans are scuppered.
Expect disruption and ~gremlins~ in the system:
January 30th – February 21st
May 29th – June 22nd
September 27th – October 18th
Venus Retrograde
Lovely Venus, planet of pleasure and money and love, surely she wouldn't dare go retrograde and cause chaos? Well, Venus only retrogrades once every 1.5 years, so it's a rarer event and perhaps one of the few things we DIDN'T suffer in 2020!
In 2021, the Venus retrograde will happen in Capricorn, and will tip the balance off-kilter in close relationships – maybe an argument, maybe the return of an ex or old friend, maybe a temporary hiatus with someone you thought was solid. The best advice, as with most things, is to ride it out without drawing any final conclusions or making permanent changes.
Press on, my friends! See what unfolds, pay attention, but don't draw any lines in the sand until the retrograde has passed and the energy has settled down again, okay? And the pre/after shocks may be felt from November through to March 2022.
Expect relationship hiccups: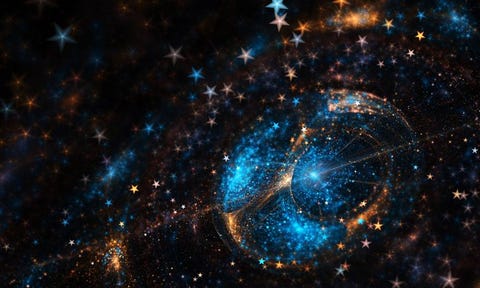 Eclipses
Eclipses happen four to six times a year, and act as a catalyst for transformation in our lives. Unexpected, radical events and changes of heart can arise which force us to address long-standing issues or decisions that we've not fully faced up to. The skeletons come out of the closet, so to speak! Eclipses are like little ~wake up calls~, so expect to experience news or events that help you to move past your ~growing pains~ and progress.
There are two types of eclipses—solar and lunar. Lunar eclipses occur at full moons. The effects of an eclipse can usually be felt for three to five days before and after the event. Whatever happens, know that it ALL happens for a reason, and wait for the dust to settle before you act on any your insights or impulses.
Expect the unexpected:
May 26: Total Lunar Eclipse in Sagittarius
June 10: Annular Solar Eclipse in Gemini
November 19: Partial Lunar Eclipse in Taurus
December 4: Total Solar Eclipse in Sagittarius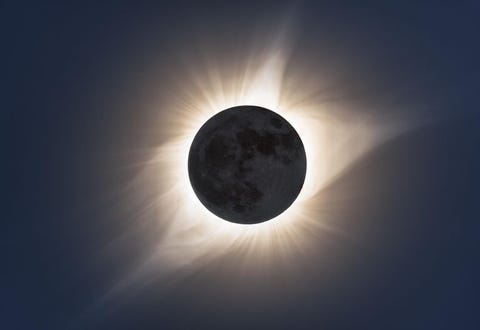 Jupiter, Saturn and Uranus Are On The Move
Jupiter and Saturn will meet in Aquarius, as well as squaring with Taurus, and they'll remain in Aquarius sign for most of 2021. WHAT DOES THAT MEAN? Well, basically, 2021 is squaring up to be more progressive and positive (albeit still tough) than 2020 was, astrologically anyway.
Aquarius influences societal progress, new technology, community causes, social justice and truth. These themes will be strong and compelling in 2021. It felt like the world was burning at times in 2020, and this shift to Aquarius, astrologically, is like a phoenix rising from the flames.
Aquarius is an air sign, and this brings an intellectual and rational mood to the table, signalling that it's time to think things through fully and to learn to co-operate and communicate calmly and with the focus on progress. The Taurus influence also bring a harmonious and creative element to matters. People may be more willing and open to collaborate, do things different, seek the ways in which they align, rather than focussing on division and disagreement.
Expect interesting world-wide developments:
February 17, 14 June, 24 December: Saturn in Aquarius squares Uranus in Taurus


Article Source – Cosmopolitan.com