Our favorite musicians are just like us. They love to seek out creepy paranormal experiences.
There are few things we love more than musicians and ghost stories, so when they come together, we can't get enough.
Luckily, many musicians in the scene are self-proclaimed horror buffs, sometimes incorporating the aesthetic into music videos, album art and more.
And some even take their curiosity to another level, actively seeking out paranormal events for themselves.
We decided to look at 10 musicians who have been ghost hunting or claim to have encountered spirits from another dimension. Because these stars just love scaring the shit out of themselves, just like us.
Post Malone
Post Malone is likely the most well-known artist who has had a highly public ghost encounter. In 2018, the rapper appeared on Ghost Adventures with Zak Bagans, where he encountered a haunted box. In the time that followed, a chain of unfortunate events followed, including a car accident, an emergency landing via plane and a failed robbery attempt, leading Posty to now believe that he was cursed by the experience.
Vince Neil
Vince Neil of Mötley Crüe also appeared on the Travel Channel show, investigating the Riviera Hotel in Las Vegas. The experience definitely freaked him out and made him believe in ghosts after feeling the presence of a cold energy in the room.
Waterparks
Awsten Knight of Waterparks has shared several paranormal experiences with his Twitter followers, including burning sage, sleeping at haunted hotels and playing with possessed dolls. However, he seems to always be pretty freaked out by anything remotely spooky. Who could blame him?
The Osbournes
It's unsurprising that America's favorite spooky family has had a ghost encounter. Last year, the family appeared on the Travel Channel show Night Of Terror, where they investigated L.A.'s haunted hotspot Heritage Square and learned about its sinister history.
Alice Cooper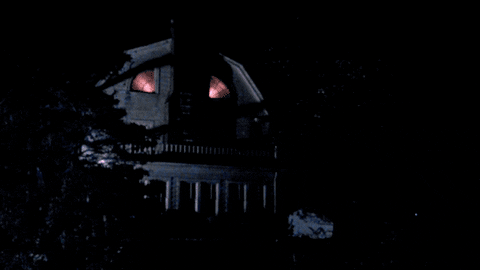 Alice Cooper might bask in all things creepy and scary, but he hasn't been spared from a few frights of his own. He's previously shared a story about a time when he was staying at a house that seemed to be haunted. The faucet would turn on by itself, and there were loud sounds coming from the basement. The entire experience made him and his company flee, only to later find out that The Amityville Horror was written in the home, which definitely explains a few things.
New Years Day
In 2014, New Years Day got together with us to go ghost hunting in Cleveland, and it was a sight to behold. It was pretty harmless, but you definitely get some paranormal vibes from the whole thing.
Meat Loaf
In an episode of The Haunting Of, Meat Loaf confronted the spirit of a man who attempted to sabotage his music career many years ago. The scene will definitely have the hair on the back of your neck sticking up.
Kesha
Kesha hasn't been shy about her paranormal experiences. Aside from a claim she made in 2012 that she slept with a ghost, she also appeared on The Haunting Of to revisit a haunted hotel she once stayed at. In her original encounter, she says she felt a weird energy and saw the figure of a girl who "stared into [her] soul," which sounds like it came straight out of a horror movie.
Oliver Tree
While Oliver Tree didn't seek out a ghost, one was definitely looking for him. He told a story of seeing a ghost when he was 8 years old at his grandma's house and later seeing the same ghost several years later. He had been told his grandpa was haunting the house but wasn't sure whether or not the spirit was related to him.
Corey Taylor
Slipknot's Corey Taylor went ghost hunting at acclaimed former comedian Redd Foxx's house, and he proved that he's lowkey a professional ghost hunter. He took the whole thing seriously, and while he tried to keep a brave face, he was definitely a little shook.
Article Source – Altpress.com